Dear Students
The Department of Philosophy

staff greet you in learning fruitful, interesting and pleasant.
Here are our office hours faculty members. Each of us is available at and in the stated and you are welcome to contact us with any question or problem.
Recommended to schedule the meeting

via email.
This email address is being protected from spambots. You need JavaScript enabled to view it.
(Bar-Ilan University)Ethics, Moral Psychology, Philosophy of Law
This email address is being protected from spambots. You need JavaScript enabled to view it.
Philosophy of Physics, Philosophy of Science, Philosophy of Mind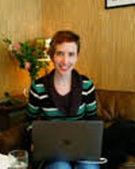 This email address is being protected from spambots. You need JavaScript enabled to view it.
Philosophy of logic, philosophy of language, and philosophy of mathematics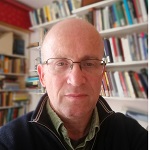 This email address is being protected from spambots. You need JavaScript enabled to view it.
Haifa University, Tel Aviv Univercity(Metaphysics, Mereology, Ancient Philosophy, Values and Emotions)
This email address is being protected from spambots. You need JavaScript enabled to view it.
(Hebrew University)Epistemology, Social Epistemology, Ethics, Bioethics Curriculum Vitae
This email address is being protected from spambots. You need JavaScript enabled to view it.
Research focus: Twentieth Century European Philosophy; Philosophy of Art, particularly Philosophy of Theatre; Feminist PhilosophyCurriculum vitae
This email address is being protected from spambots. You need JavaScript enabled to view it.
meaning of life; meaning in life; existentialism; applied ethics Publications
This email address is being protected from spambots. You need JavaScript enabled to view it.
(Tel-Aviv University, University of Cambridge)Philosophy of Science.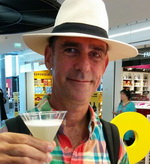 This email address is being protected from spambots. You need JavaScript enabled to view it.
(U.C. Berkeley, UCLA)Philosophy of Language, Philosophy of Mind, Logic
This email address is being protected from spambots. You need JavaScript enabled to view it.
(University of Toronto, MIT)Philosophy of Mind, Consciousness, Philosophy of Religion, Philosophy of Language, Epistemology
This email address is being protected from spambots. You need JavaScript enabled to view it.
This email address is being protected from spambots. You need JavaScript enabled to view it.
Early analytic philosophy, Philosophy of language, Metaphysics, Philosophy of religion.
This email address is being protected from spambots. You need JavaScript enabled to view it.
This email address is being protected from spambots. You need JavaScript enabled to view it.
This email address is being protected from spambots. You need JavaScript enabled to view it.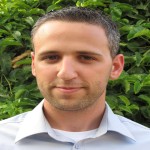 This email address is being protected from spambots. You need JavaScript enabled to view it.
Social epistemology; Journalism studies; Epistemology of news; Public relations and Crisis management
This email address is being protected from spambots. You need JavaScript enabled to view it.
(Tel-Aviv University, University of London)Philosophy of Science, Epistemology
This email address is being protected from spambots. You need JavaScript enabled to view it.
(University of Haifa, Tel-Aviv University)Epistemology, Political Philosophy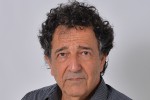 This email address is being protected from spambots. You need JavaScript enabled to view it.
Philosophy of Mind, Emotions
This email address is being protected from spambots. You need JavaScript enabled to view it.

This email address is being protected from spambots. You need JavaScript enabled to view it.
Metaphysics, Panenmentalism, Philosophy of Science, History of Philosophy (especially Plato, Spinoza, and Kant)' and Philosophy of Psychoanalysis
This email address is being protected from spambots. You need JavaScript enabled to view it.
(University of Haifa, Tel-Aviv University)Aesthetics, Philosophy of Order, Modern Philosophy, Bergson
This email address is being protected from spambots. You need JavaScript enabled to view it.
This email address is being protected from spambots. You need JavaScript enabled to view it.