Department of Philosophy - General Information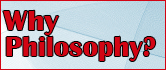 The Department of Philosophy at the University of Haifa offers programs of study for the


Bachelor's degree (B.A.)

Masters degree (M.A.)

and Doctor of Philosophy (Ph.D.)
B.A. Program. The B.A. program aims to acquaint students with the main philosophical problems, texts, and methods, of the past and present; cultivate students' skills in reading texts, creating and evaluating arguments, reasoning reflectively and systematically, and expressing themselves clearly in writing and discussion; and provide a solid foundation for graduate study in philosophy, and help prepare for other professions that emphasize analytical thought and argument.
M.A. Program. The aim of the M.A. program is to improve the basic philosophical skills developed in the B.A. program, deepen the students' knowledge in particular areas of philosophy, and develop the students' ability to engage in original philosophical research and to prepare them for doctoral study in philosophy or related areas.
Ph.D. Program. The aim of the Ph.D. program is to guide the students in advanced philosophical research of the highest quality; and prepare those who are interested and able for an academic career in philosophy or related areas.